Emergency Dental Care in Woodland Hills, CA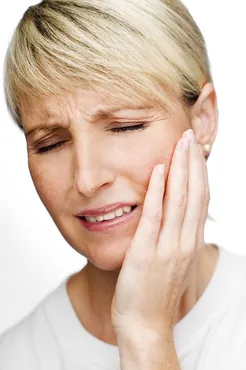 Surprise parties, surprise gifts and surprise visits from friends can be welcome additions to your day. Surprise dental problems are not. However, life does not always go as planned and accidents, slips and falls occur. Or, you may suddenly find yourself dealing with a toothache. If you experience a dental emergency in Woodland Hills, California, our dentist and team will be happy to see you. Call Kathy Cosmetic Dentistry at 818-347-1550 as soon as you can. Our team will schedule you for an appointment for urgent dental care with Dr. Kathy Daroee and provide you with instructions on how to handle the situation until you can come in.
You should contact our office right away if you experience a toothache that is very severe and will not go away. You should also reach out to us if you have a chipped, cracked or fractured tooth. Call us as soon as you can if you have completely or partially knocked out a tooth, or if you have lost or damaged a crown or filling. If you have broken your jaw, experience uncontrolled bleeding, or have sustained a trauma to your head or neck, please visit the emergency room before contacting us.
Emergency Dentistry FAQ
---
What is a Dental Emergency?
A dental emergency is any situation which requires prompt attention from a dentist to resolve. Dental emergencies may occur for a variety of reasons, including bad falls, injury during sports or athletic activities, bike accidents, and car accidents. Common types of dental emergencies include:
Severe or lasting toothaches or other types of tooth pain
Lost fillings or crowns
Cracked, fractured, chipped or broken teeth
Partially or fully knocked-out teeth
Damage to the soft oral tissues, such as the tongue, cheeks, lips and gums
What Should I do if I Have a Dental Emergency?
Call Kathy Cosmetic Dentistry at 818-347-1550 as soon as possible. We will make arrangements for you with meet with Dr. Daroee and will provide you with instructions on how to care for your teeth and mouth until you arrive at our office.
Why is it Important to Receive Emergency Care Immediately?
Many dental emergencies are time sensitive. Treatment is more likely to be successful when provided quickly, especially for problems such as loose, broken or knocked-out teeth. By seeking treatment as soon as possible after the emergency occurs, you can not only regain your oral health and smile more quickly, but also reduce the chances that you will need more extensive treatment in the future.
When Should I Go to the Emergency Room Instead of My Dentist?
If you have a broken jaw or have experienced trauma to your head or neck, please call 911 or visit the emergency room or your medical physician before contacting your dentist, even if your teeth and smile have also been damaged. If your injury is life-threatening, call 911 immediately.